As Baby Boomers age the need for library services for low vision adults is growing.
Here's a flyer promoting services for the Library for the Blind and Physically Handicap
Let's keep patrons engaged in reading by offering the Talking Book Program, a free service from the New Mexico State Library for residents statewide. Features of the service include: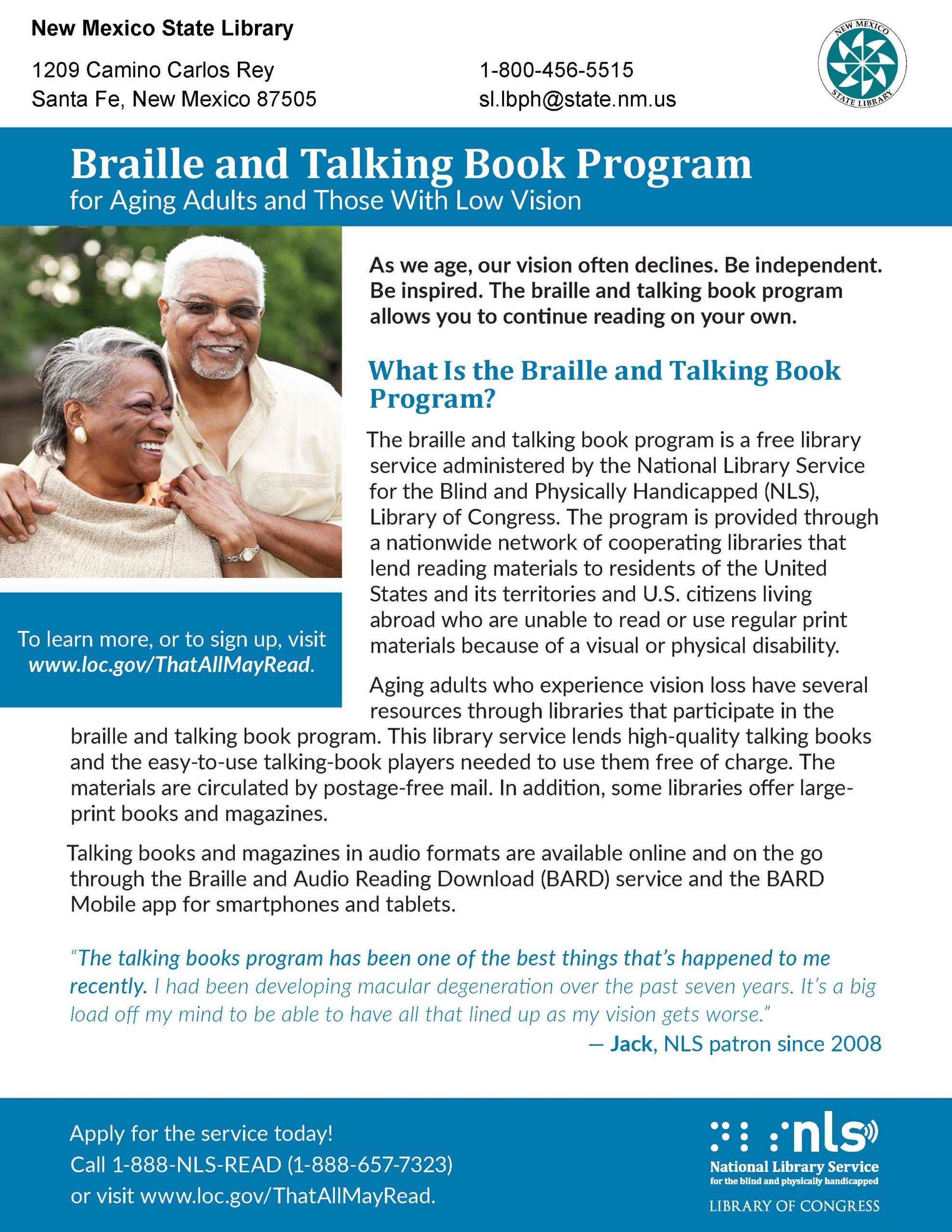 Downloadable audio books
Aduio books mailed to the patron's residence (along with equipment)
Reader advisory assistance via phone
And its a completely FREE service from National Library Service!