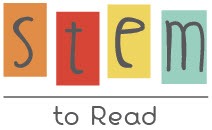 Last week, at the NMLA Mini-Conference in Los Alamos, I had the opportunity to present the State Library's upcoming Initiative, STEM to Read. This initiative seeks to promote the incorporation of STEM concepts into early literacy programming (storytimes) at libraries around the state and facilitate library/museum partnerships. There are three components to the initiative: the workshops, library-museum partnerships (5 pilot sites), and activity trunks that will circulate throughout libraries. If you had the chance to join me — thank you! And if you missed it, I am uploading the PowerPoint to the presentation here: STEM to Read – NMLA.
Ideas from around the country
In researching for this initiative, I came across a wealth of ideas from around the country — ideas that can get you started on a focused STEM/early literacy program in your library. I am listing some links below. If you feel inspired and need some help getting a program going at your library, please contact me! I'd love to help.
Also, here are some great articles of programs going on: